Alistair Bunkall, Sky.com
The chairman of the prestigious Munich Security Council has warned 2017 could be "the most consequential for Europe since the Berlin Wall fell".
Meanwhile, the Council for Foreign Relations has put a confrontation between NATO and Russia at the top of its risk list for the coming year.
If 2016 was chaotic and disruptive, the next 12 months could be when we see the true effects of the past year – and NATO must be ready to respond.
As 2017 rounds the corner, I've picked out four areas to watch closely.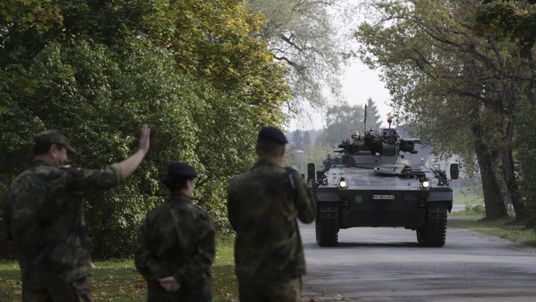 The Baltics
In the coming months, NATO will move troops into the east of Europe for the first time.
From Estonia to Poland, via Latvia and Lithuania, thousands of soldiers will be stationed only a few hundred miles from the Russian border.
This is a show of strength and support for the Baltic states, designed to deter any temptation Russia might have to misbehave in the region.
Keep in touch. Subscribe to Ameriforce's FREE digital editions.  Focus topics include: Military News    Spouses   Deployment   Finance   Relocation   Veterans   Health & Benefits
While an invasion remains highly unlikely, I would still expect to see a reaction from Moscow – and therein lies the danger.
With the two militaries facing off across a border, there is the potential for a misunderstanding.
As each side tests the other, the risk of an accident grows, and so too does the chance of conflict.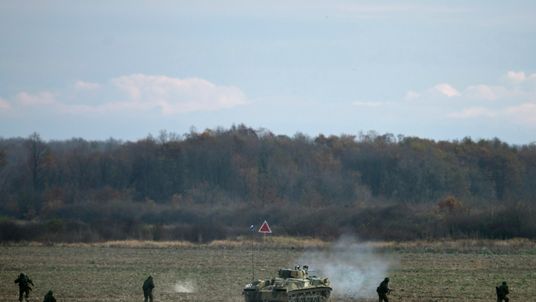 The Balkans
What I consider to be one of the more notable events of 2016 was an attempted coup in the small Adriatic country of Montenegro. The Montenegrin authorities blame Russia, but Moscow denies involvement.
If the Kremlin was behind it, then it represents an unprecedented act of aggression well within the body of Europe away from Russia's borders, and NATO should be prepared for further Russian activity in this region.
Russia considers the Balkans to be in its sphere of influence. It recently held a 10-day military exercise with Serbia and the region is a popular destination for Russian money and holidaymakers.
Moscow has opened up a humanitarian center in Serbia that western intelligence agencies believe is a front for Russian spies.
Public opinion in Serbia and Montenegro are truly split between support for Russia and the EU – the Kremlin might seek to exploit that.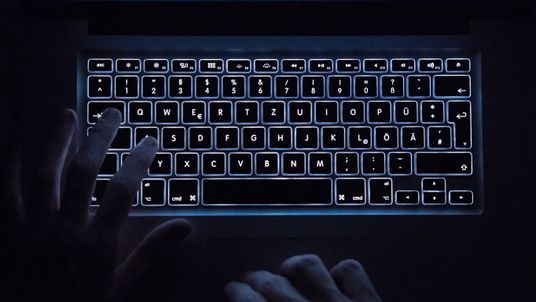 Cyber threats
Elections next year in the Netherlands, France, Germany and possibly Italy are already being seen as possible targets for Russia's active cyber machine.
President Obama didn't hold back in blaming Russia for interfering in the US elections and intelligence agencies are warning of similar meddling in European votes next year.
Notable cyber attacks are becoming more frequent and more audacious, both via state actors and rogue perpetrators.
The Institute of Directors in the UK has warned that a significant cyber attack might "bring down a company" in 2017.
Although first and foremost a problem for the respective domestic security services, serious cyber interference in European sovereignty would be a challenge for NATO too.
The question of Article 5 and collective defence is yet to be fully thought through in this realm, but it might be tested soon.
The Trump presidency
Donald Trump's campaign declaration that NATO is "obsolete" rattled cages in Europe.
NATO leaders are hoping his bark proves worse than his bite, but Mr Trump's accusation that too many NATO countries sponge off America sits uneasily in Europe for the simple reason that it is hard to dispute.
Ever since the creation of NATO, the United States has been glue holding the alliance together, but having dismissed NATO so easily during his campaign, we must wait to see how Mr Trump approaches it once he is President.
So as we approach the uncertainty ahead, there is already one date in the calendar: the NATO summit in Brussels.
It is a reflection of the times that this will be the second gathering of NATO leaders in as many years.
They will assemble to cut the ribbon on the Alliance's new Brussels headquarters and raise a glass to a new era, just as NATO faces its most challenging period in recent times.
NATO could face a defining year in 2017 – let it not be 1989 in reverse.
Alistair Bunkall, Sky.com
Keep in touch. Subscribe to Ameriforce's FREE digital editions.  Focus topics include: Military News    Spouses   Deployment   Finance   Relocation   Veterans   Health & Benefits